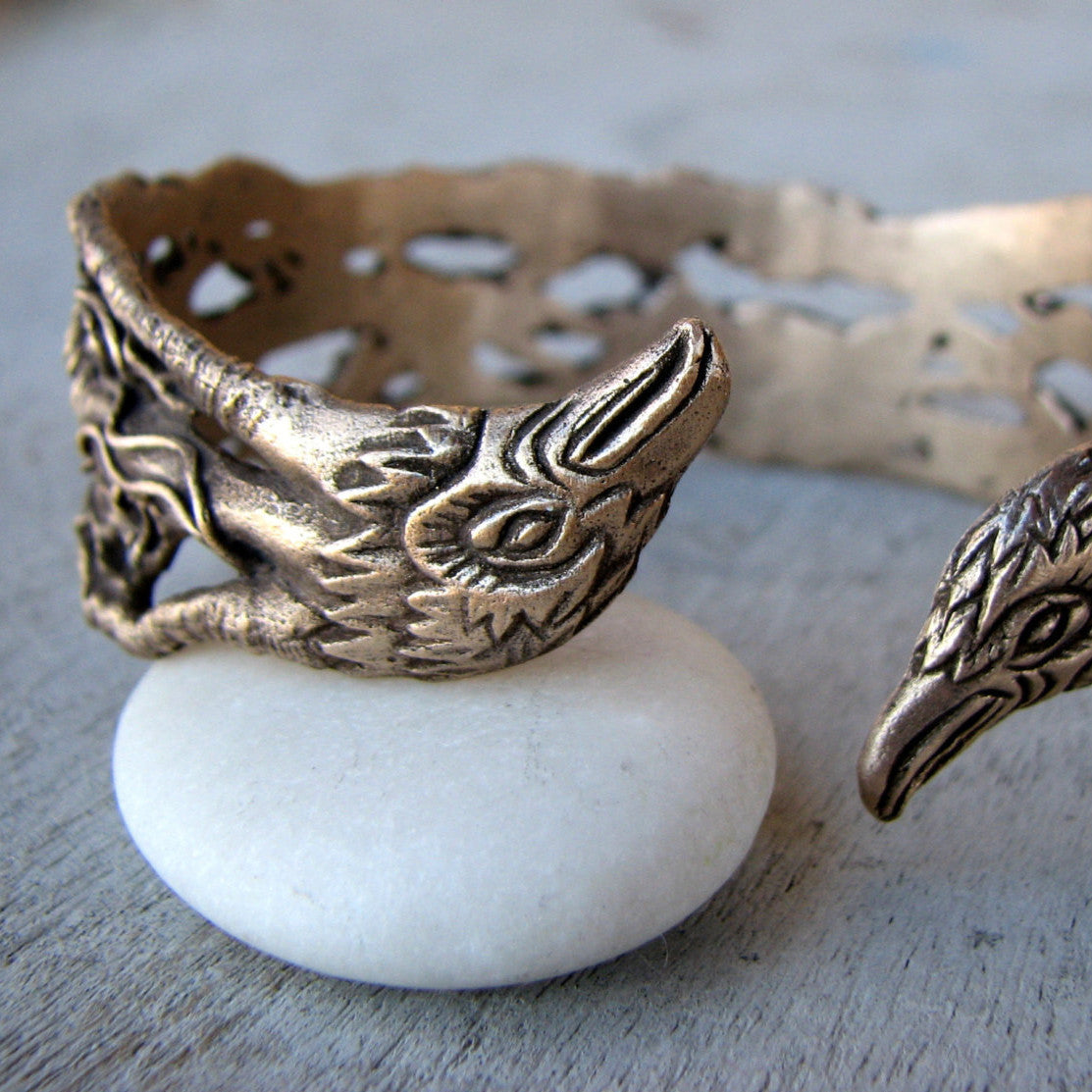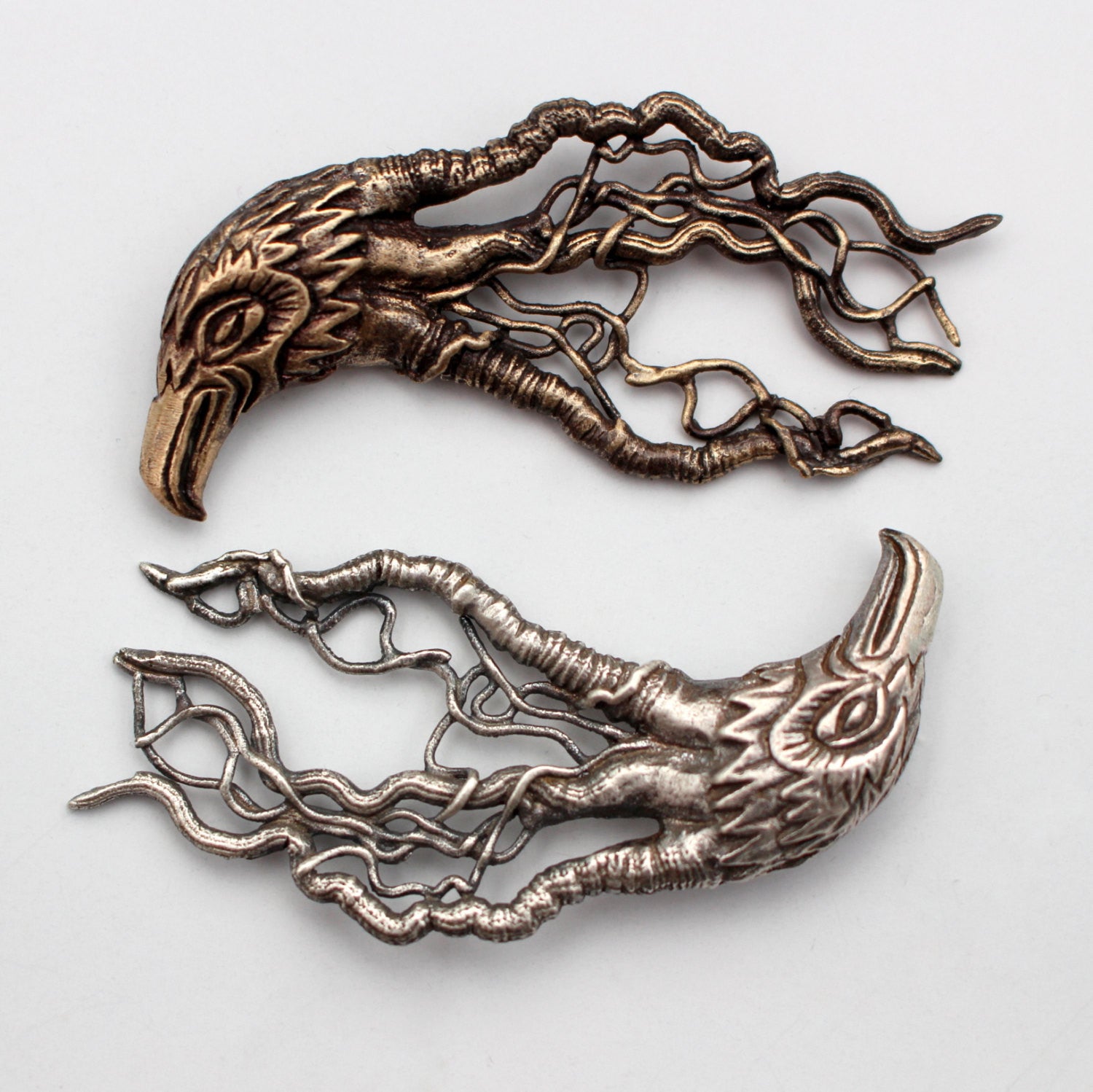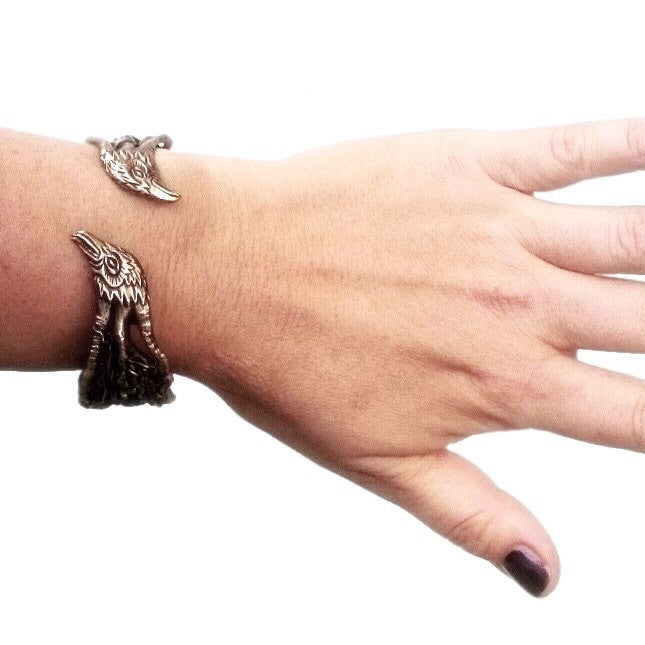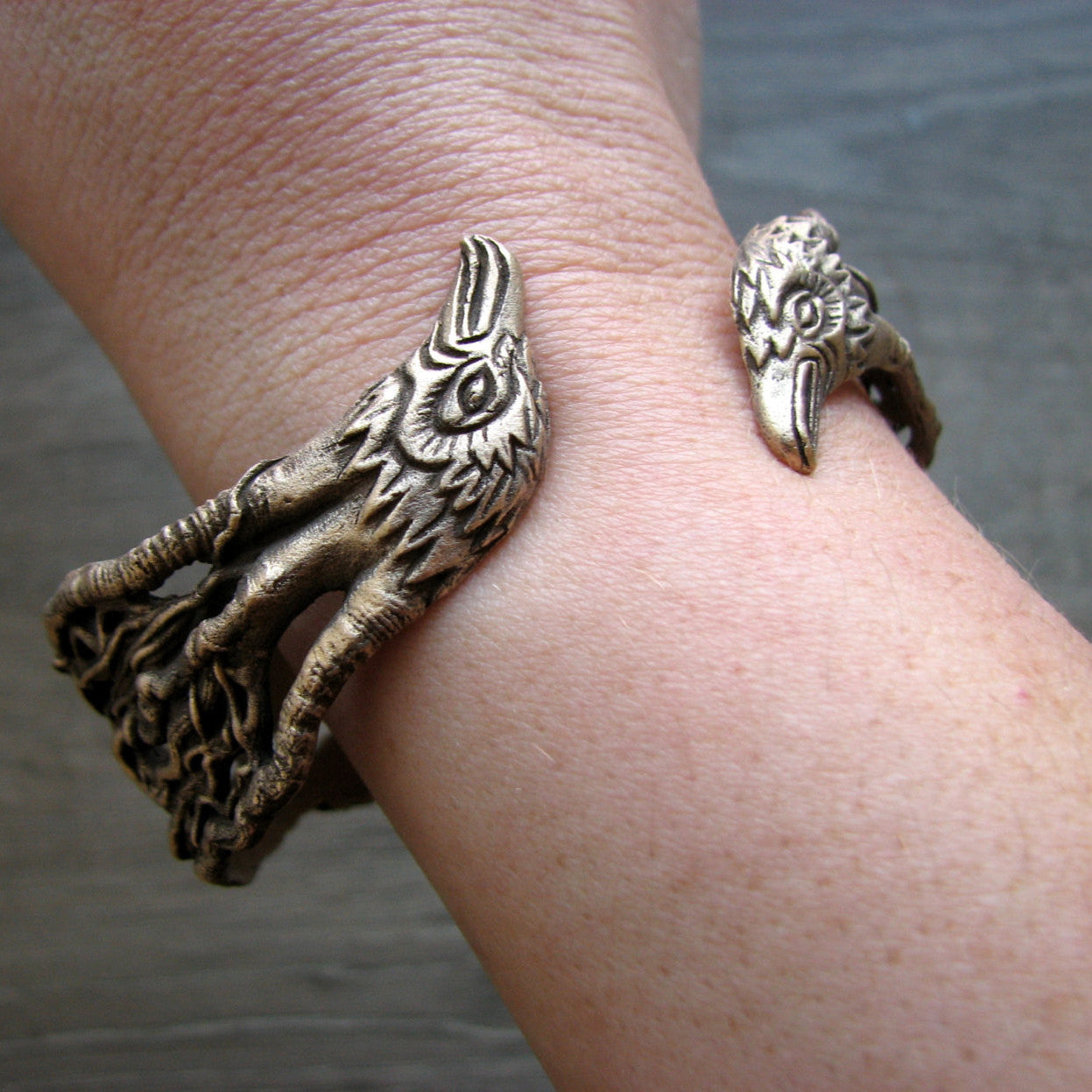 Anna Siivonen
Crow Cuff Bracelet
Hand sculpted bird bracelet in bronze by Anna Siivonen.
Wide bronze cuff bracelet featuring two bird heads connected with delicate filigree work in the shape of tree roots/blod veins. Oxidized dark and polished so that the details are enhanced. The bracelet is adjustable. Adjust it to fit when you first get it, it should be a bit loose on your wrist so you can slip it off and on.

Anna is modelling it in the last two pictures and she´s a Swedish amazon so if you are petite, the heads of the crow might end up nearly side by side when adjusted to your size. Her wrist measures 17 cm around.

- handmade in Sweden
- nickel safe & lead safe
- bronze
- shipped in gift box

Anna Siivonen
Handmade art Jewelry with a twist. Surrealistic fairytale creatures, dogs and cats.
" I want my items to amuse and provoke feelings. My jewelry is more about ideas than being pretty." 
All jewelry is made in her studio in Stockholm, Sweden.