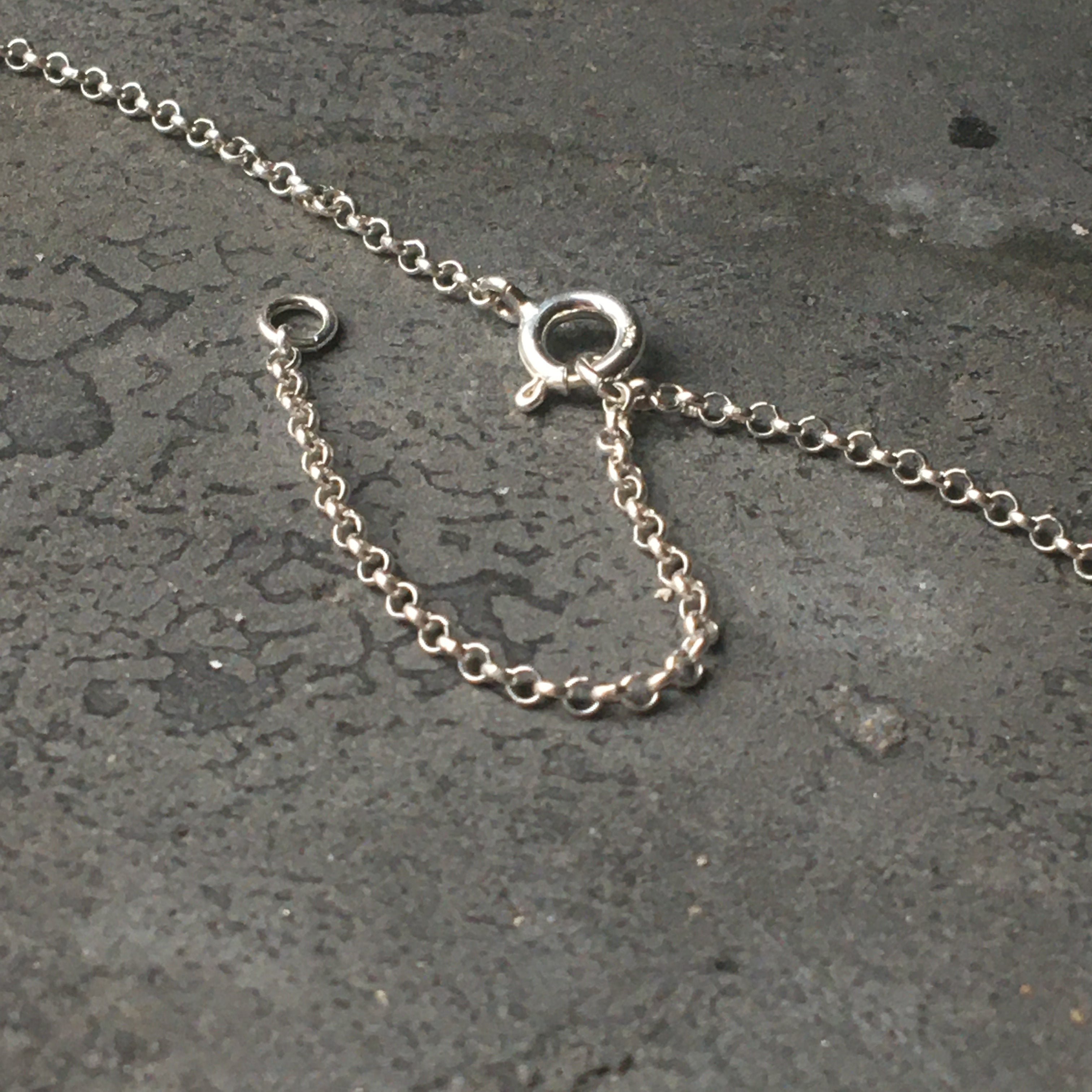 Wild & Arrow
Hammered Circle Bracelet Silver
Minimalist bracelet with a small hammered circle focal piece. We make this in shiny silver or oxidized dark grey/black silver.

- Sterling Silver .925
- Shipped in Gift Box
- approx 11mm circle

If you are unsure about sizes, you can choose the adjustable bracelet or any other length and exchange to your size when you tried it on at home if needed.
We can also make the bracelet in other lengths by request.

Handmade in our studio at Södermalm in Stockholm. Shipped in a Wild & Arrow branded gift box made with eco friendly material.