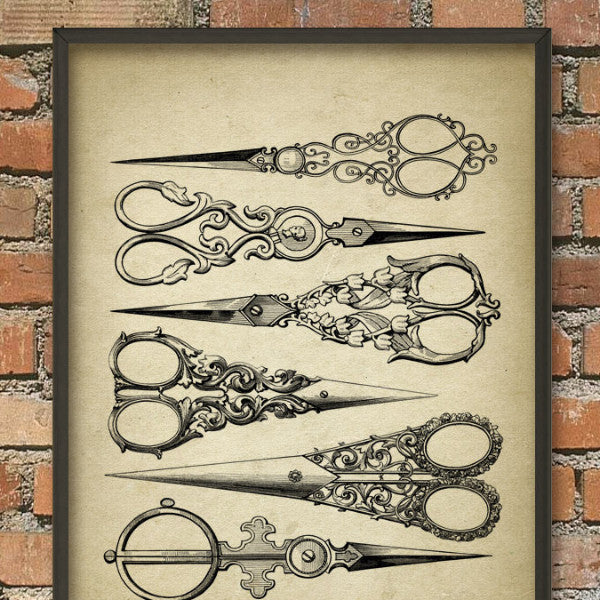 Quantum Print
Antique Scissors Print
Antique Scissors

Antique illustration has been digitally enhanced and printed using high quality archival inks on heavy-weight archival paper with a smooth matte finish.
A small white edge is added for easy framing.

Please note: Mount/matte and frame are for demonstration purposes only and are not included. Your print will arrive ready for your own special touch.

8 x 10 inches - ( approximately 20,50cm ×25,40cm)
(no frame included, this is an unusual size in Sweden. But you can find frames at Clas Ohlson. Ask us if you need tips on where to buy frames)

Quantum Prints
Steve and Renata working together on researching and restoring vintage illustrations and antique documents. All items have been digitally enhanced and are printed using the finest inks on archival paper.