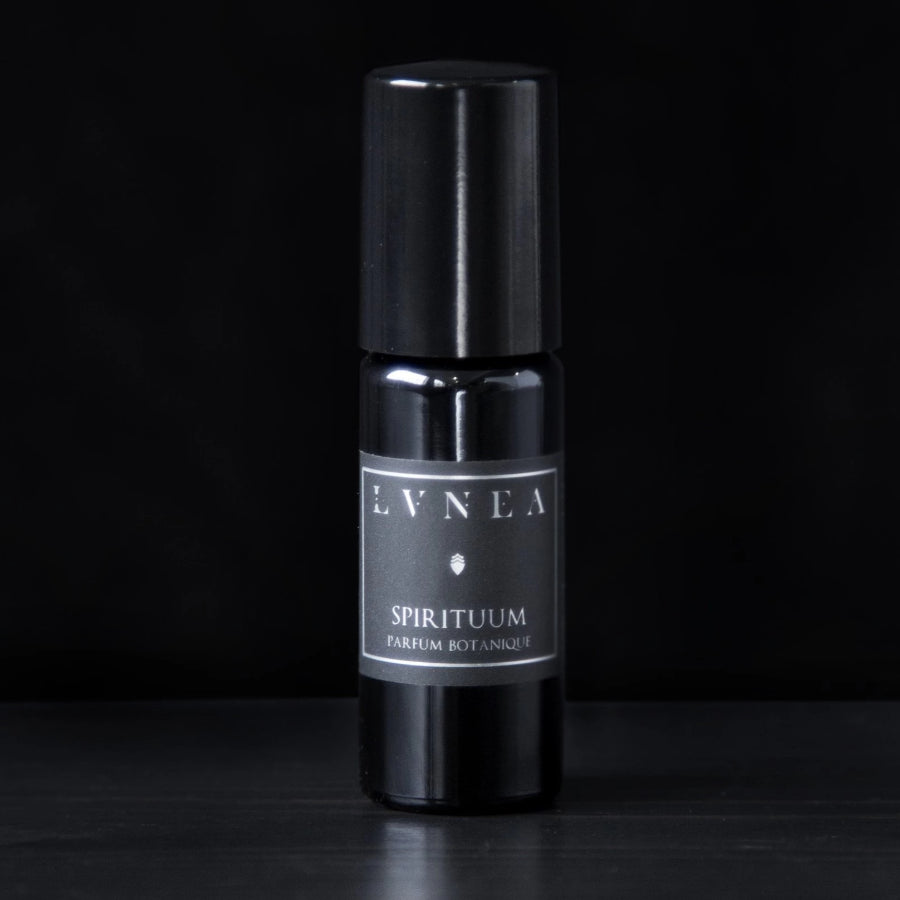 LVNEA
SPIRITUUM - Sacred Galbanum, Patchouli, Oakmoss - Botanical Perfume
SPIRITUUM - Unisex Botanical Perfume Oil by LVNEA
In sacred resin, moss of oak
Engulfed in myrrh and galbanum,
This chypre breathes to each around
The copal power of the ground.
Featured Notes: sacred resins, patchouli, oakmoss, and labdanum.
Aspects: chypre, mossy, sophisticated.
UNISEX
Ingredients: coconut oil, an essential oil blend, natural plant extracts, artisanal plant tinctures. Vegan.

The Ritual: roll a small amount on to pulse points and allow to air dry.
A beautiful black glass bottle with a crystal roller ball (10ml/.33oz)
Natural / Botanical
[lou - nay] - (n) the moon's day; 
Lvnea explores the spaces between the natural world and that of the ethereal. With a focus on pure plant essences and unexpected aromatic combinations, raw materials from rare natural extractions are sourced from around the world to evoke distant memories and awaken unwritten desires.
Each scent begins as a distinct story, transforming the conceptual into high olfactory art. Traditional French parfumerie techniques are juxtaposed with luxuriantly minimal design, creating scents that are at once reminiscent of another world, yet deeply familiar.
Natural, Botanical, Unisex. Hand-crafted in Montreal, QC.