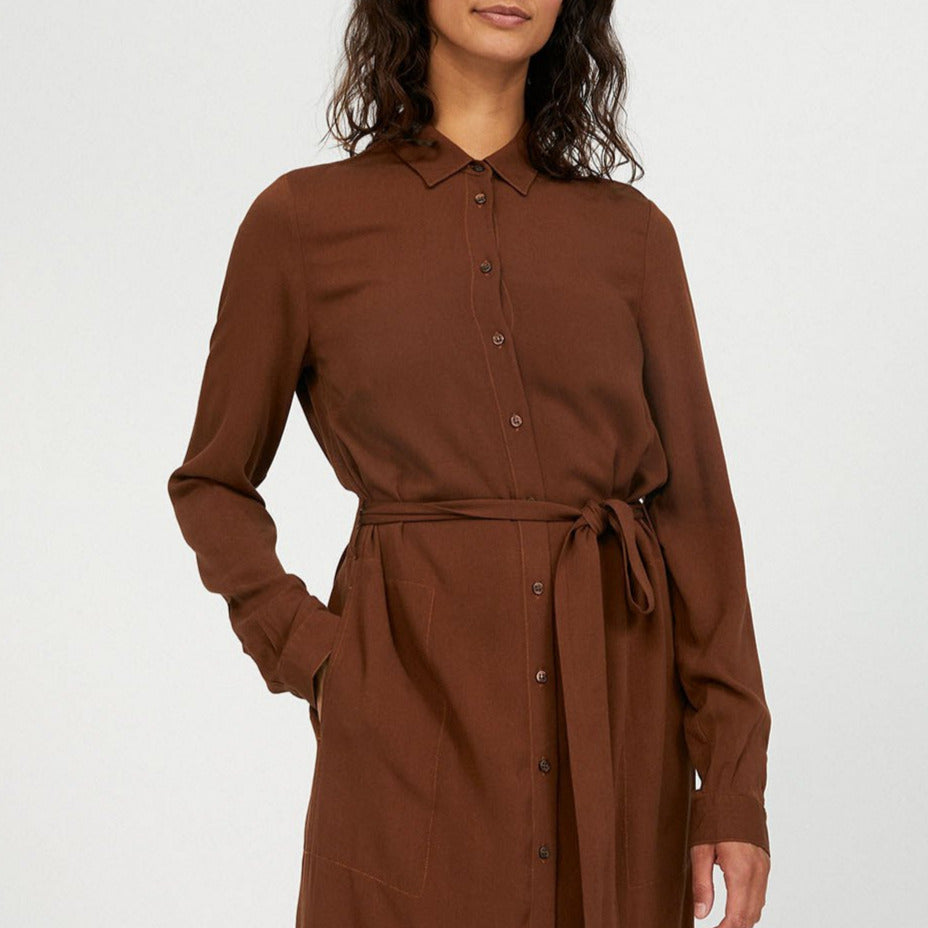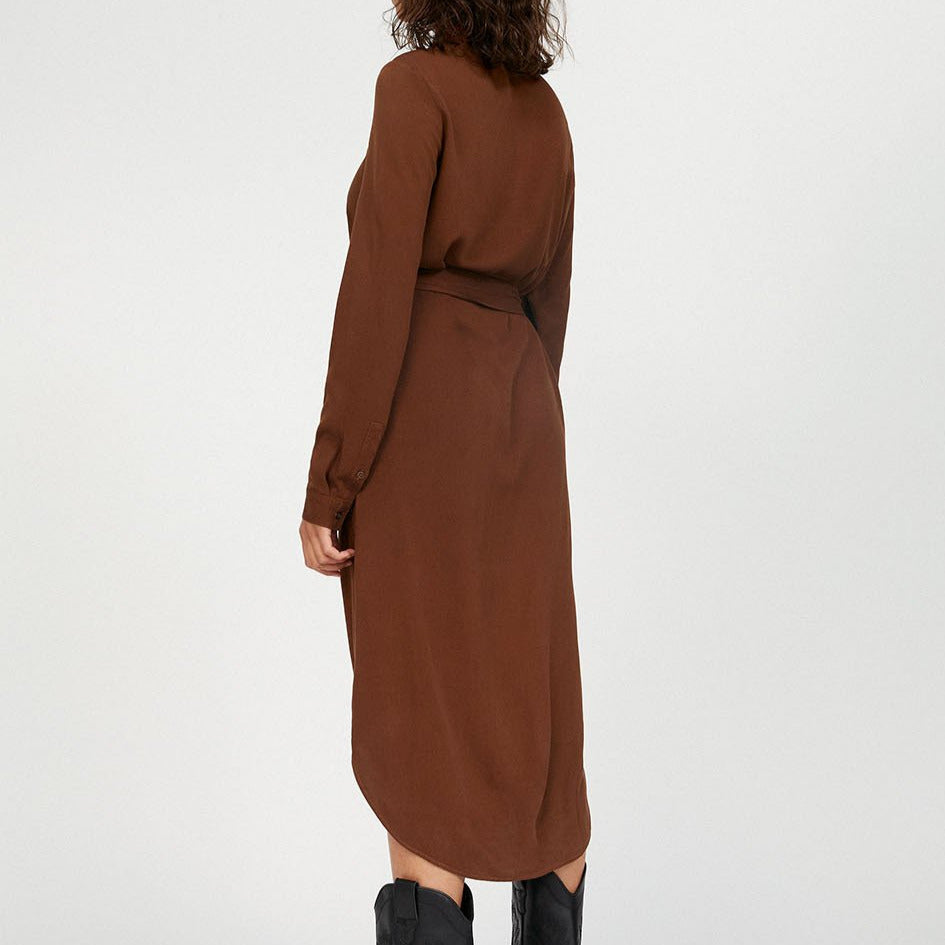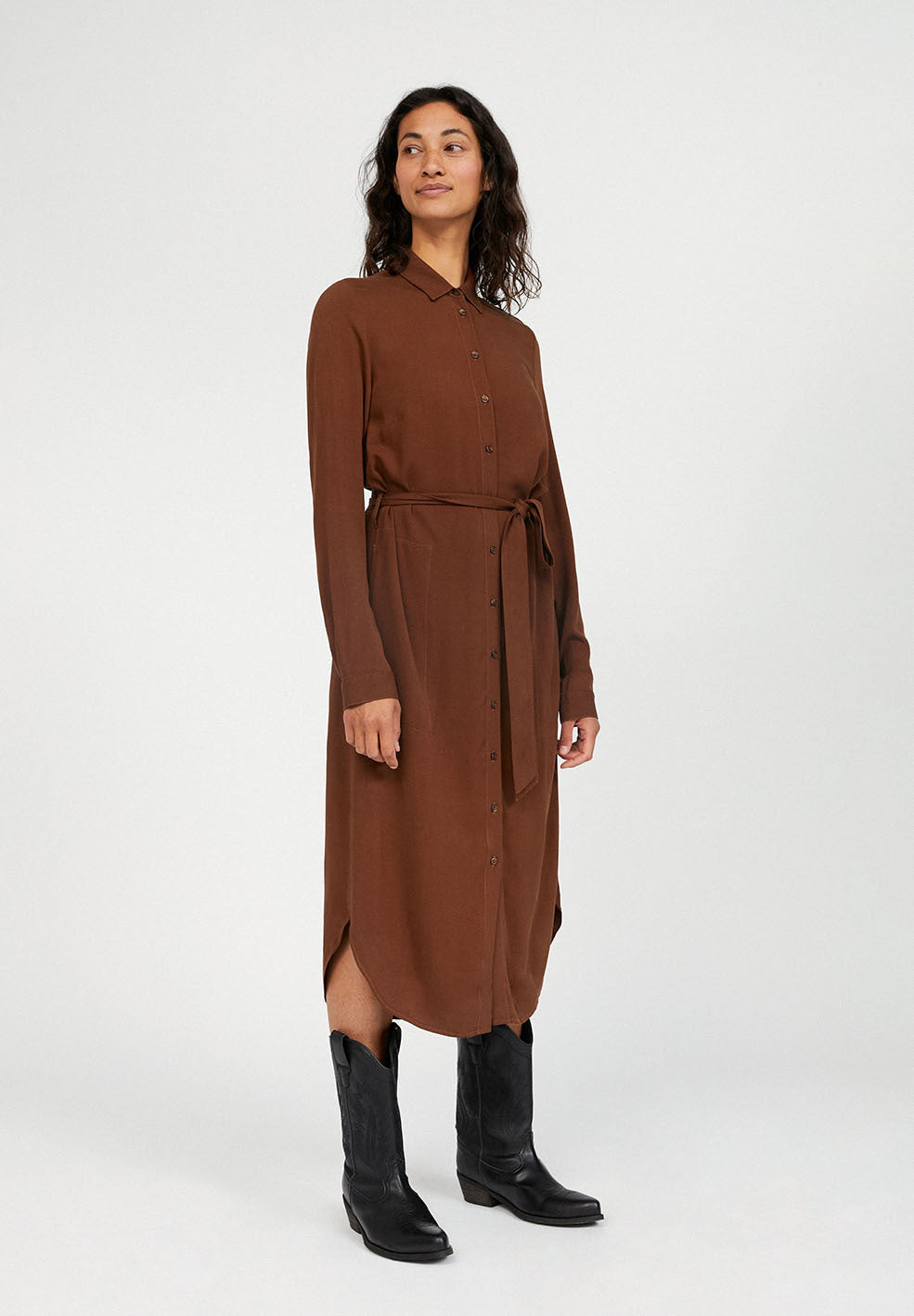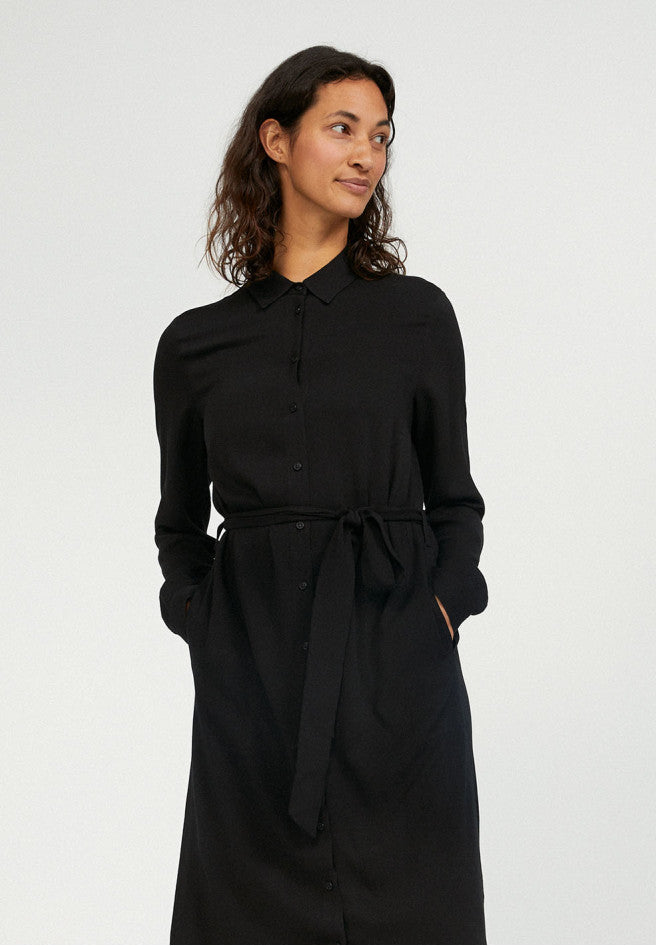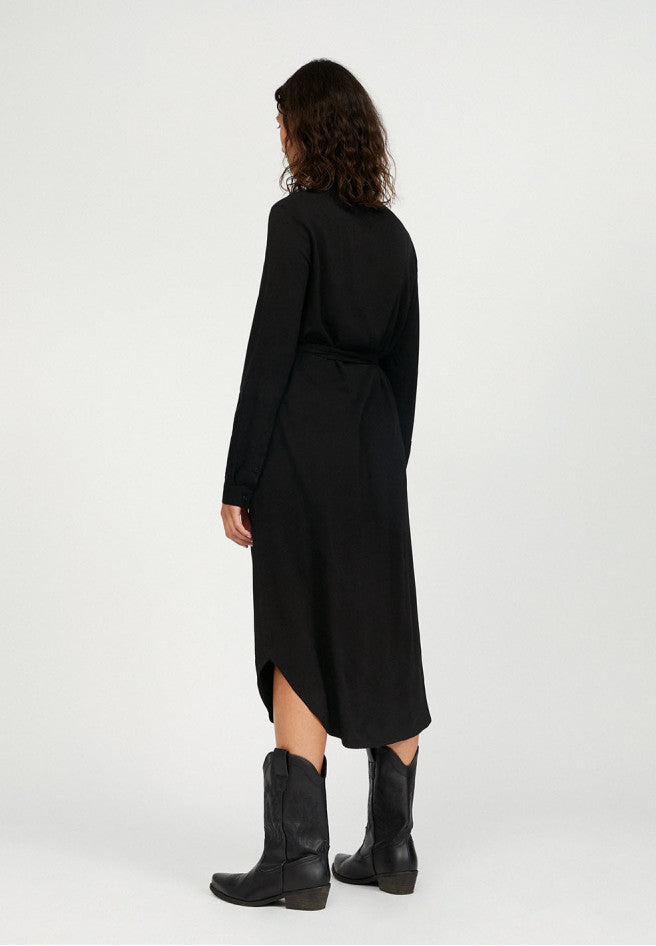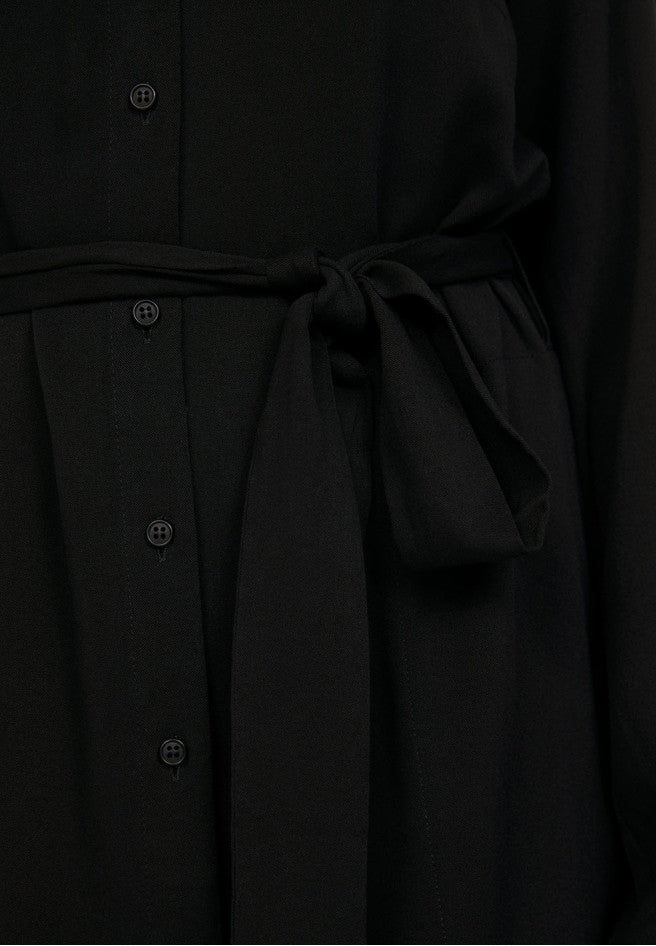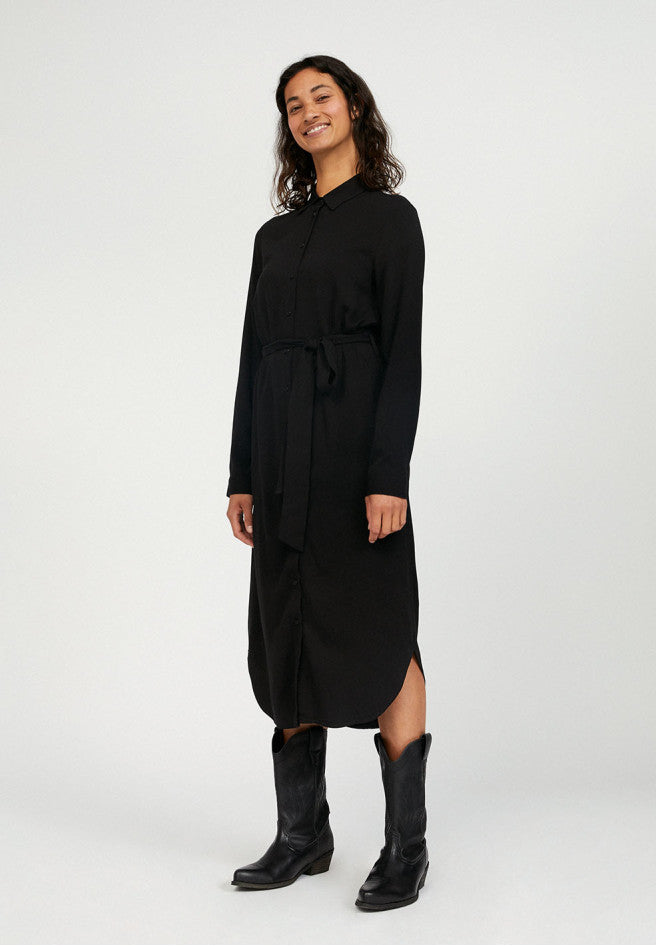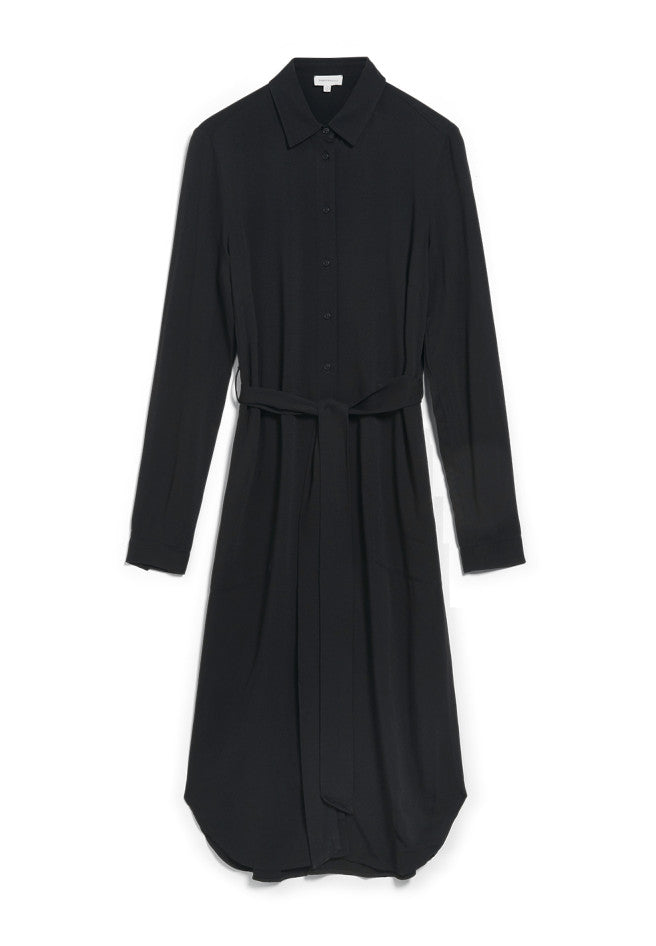 ARMEDANGELS
SAIGAA Brown Dress in LENZING™ ECOVERO™
Saigaa Shirt Dress made of LENZING™ ECOVERO™ by
ARMEDANGELS
Model Lani is 173 cm tall and is wearing size S.

Fit: Regular fit
Length: back: 118cm
Optics: uni
Sleeves: long sleeve
Type: Maxi
Made in Portugal
Peta Approved Vegan
Handwash
LENZING™ ECOVERO™ is the world's most environmentally friendly viscose fiber and is made from European woods. The material falls lightly, with a silky and shiny look, pleasant on the skin.
We love beautiful products. We think organic and we believe fairness is never out of fashion.
It's our mission to combine fair working conditions and sustainable, high quality materials with beautiful design. Instead of chasing the latest trends we focus on modern, contemporary collections. Fair Fashion instead of Fast Fashion. That's what we live for.
Working with Fairwear Foundation, GOTS Certified, Fairtrade Organisation and Peta Approved Vegan.