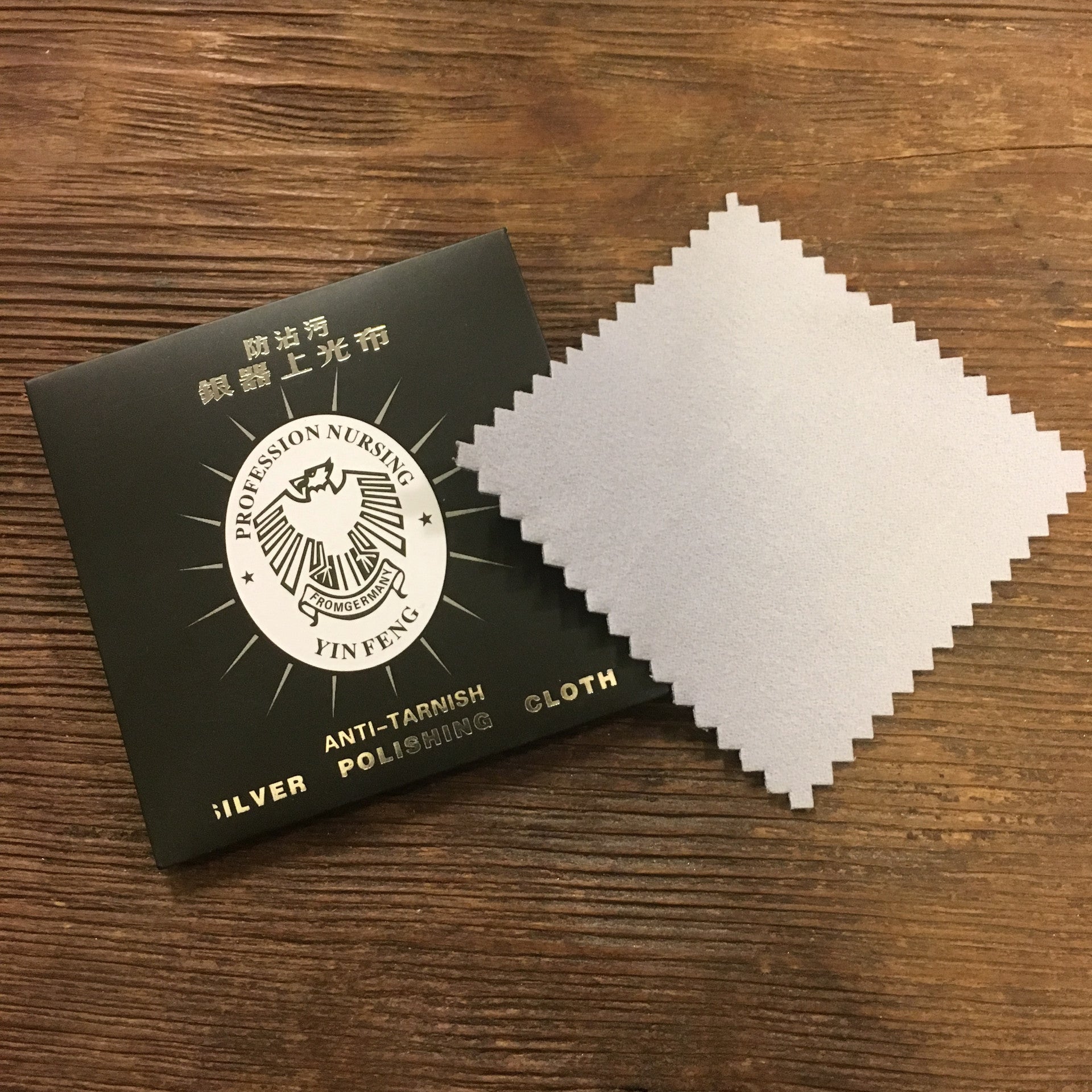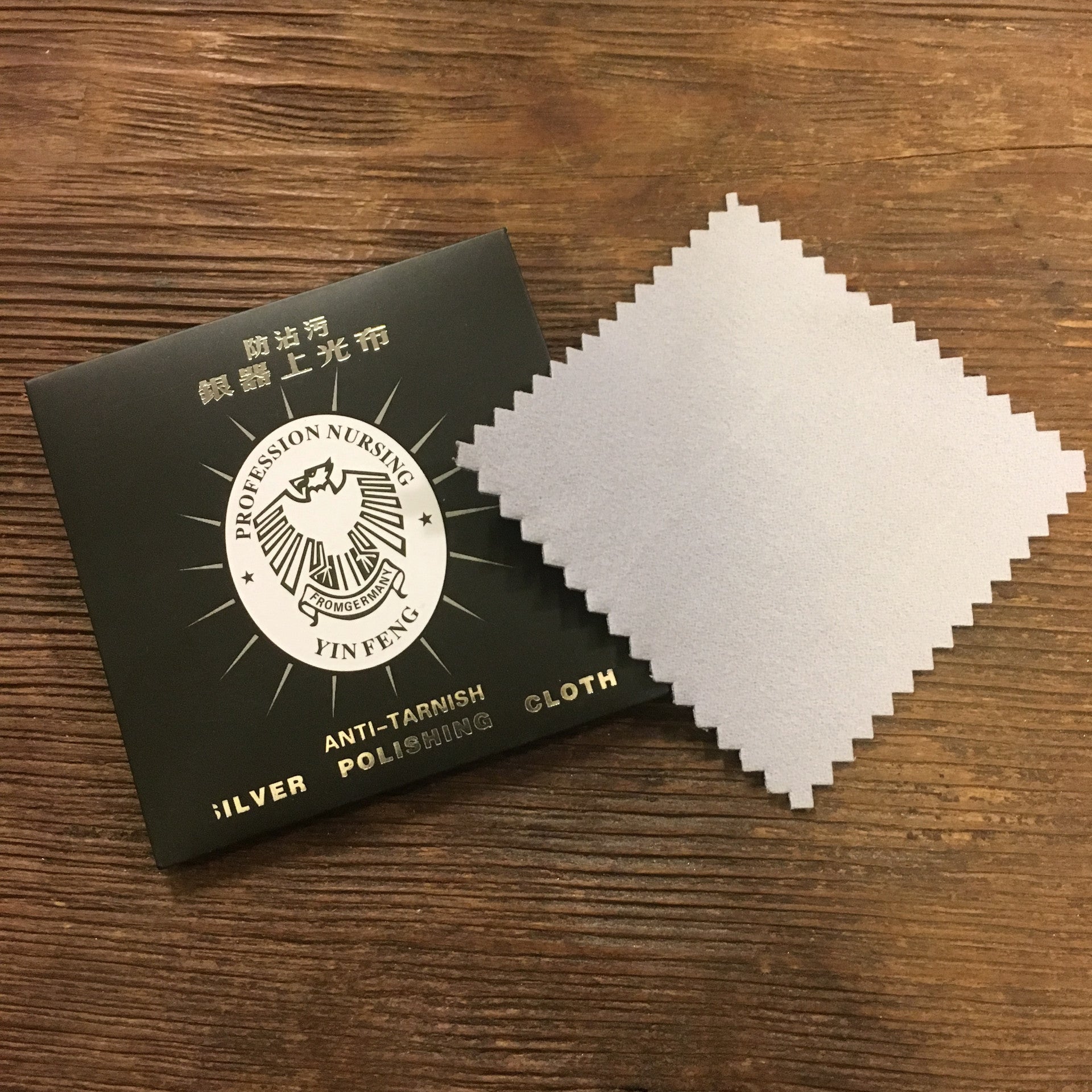 Wild & Arrow
Polishing Cloth
Although we love to use ketchup and other easy methods to brighten our jewelry. Sometimes we are in a hurry!
Keep your pieces clean and shiny with this handy polishing cloth for jewelry. This is the same polishing cloth we use in-house to brighten up metal and remove tarnish on flat surfaces. For use on sterling silver, brass, bronze, copper.
Recommended Use: Rub the surface to be polished. *NOT recommended for use on plated jewelry or oxidized dark as this will remove the plating / dark finish. 
Each cloth is impregnated with special chemical cleansing agents and non-scratching micro-abrasives.

Our raw brass/bronze and silver jewelry will tarnish naturally. We love a patina on our brass, but if you wish to clean up fingerprints or polish your jewelry to a golden sheen, we have lots of tips!
On raw brass, tarnish can be removed with some Ketchup (oh yes!).  For more detailed information on jewelry care, go here.