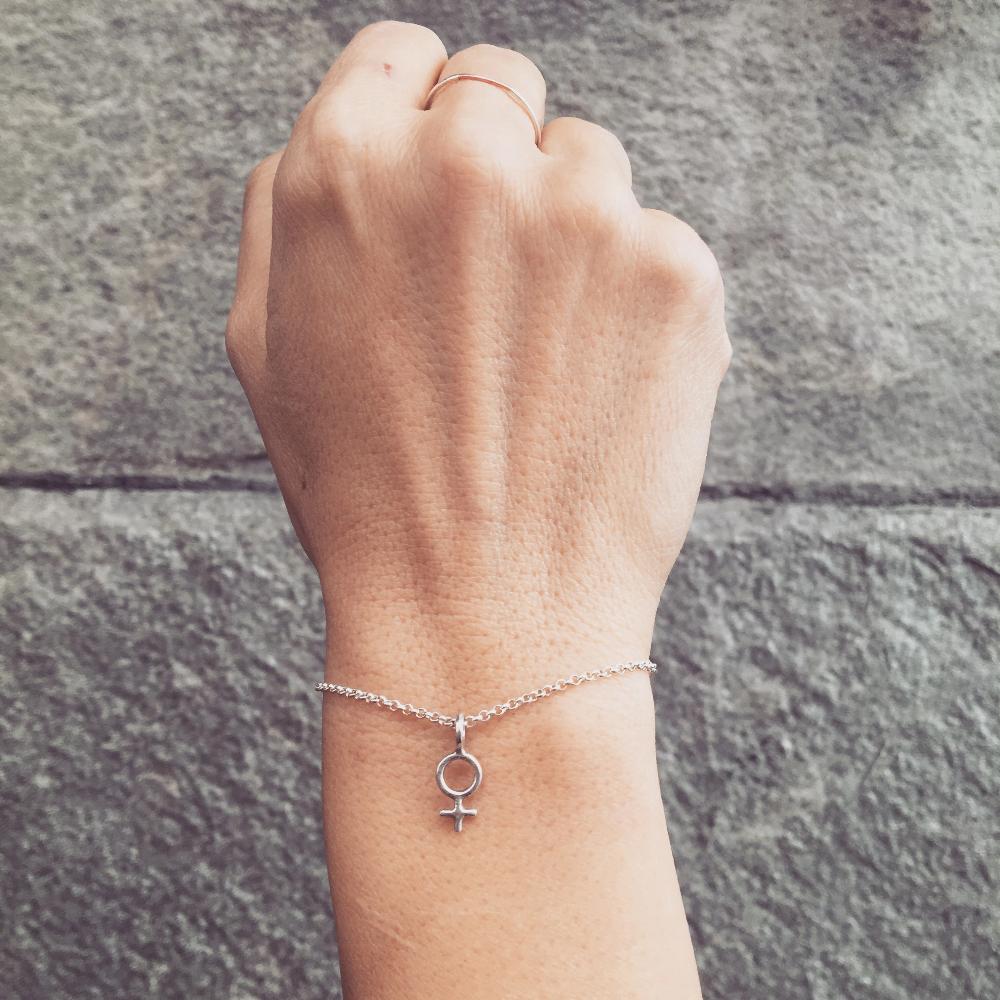 Wild & Arrow
Minna Feminist Tiny Charm Necklace Silver
Tiny Feminist/Female Symbol Charm necklace in Sterling Silver.
Our brand new hand-carved design cast in recycled eco silver.
We make this necklace in shiny silver or oxidized dark silver. We also love it in mixed colours! Also available in golden bronze.
Recycled eco friendly sterling silver
From our studio in Stockholm
Oxidized dark or shiny silver
Sterling Silver Chain (45cm long in photos)
Charm is 11x7mm excluding loop
Shipped in Gift Box
Your jewelry will arrive in a Wild & Arrow gift box made of eco friendly fiber.

Named after the Finnish writer and social activist Minna Canth (1844 – 1897). She was also the first woman to receive her own flag day in Finland. It is also the day of social equality in Finland. Her work addresses issues of women's rights, particularly in the context of a prevailing culture she considered antithetical to permitting expression and realization of women's aspirations. 

--
Mini feminist-hänge ♀  i återvunnen, miljövänlig silver inklusive kedja i önskad längd.
Vi gör våra smycken i brons, silver eller oxiderat mörkt grå/svart silver.
Handskulpterad design, gjuten i silver och slutligen slipad för hand i vår verkstad i anslutning till butiken på Södermalm.
Halsbandet är döpt efter den finländske författaren och aktivisten Minna Canth (1844 – 1897). Hon kallas ofta för den finska feminismens- och radikalismens moder och beskrivs som en kämpe för ett nytt samhälle. Canths födelsedag är flaggdag i Finland, vilket också är den officiella dagen för jämställdhet.