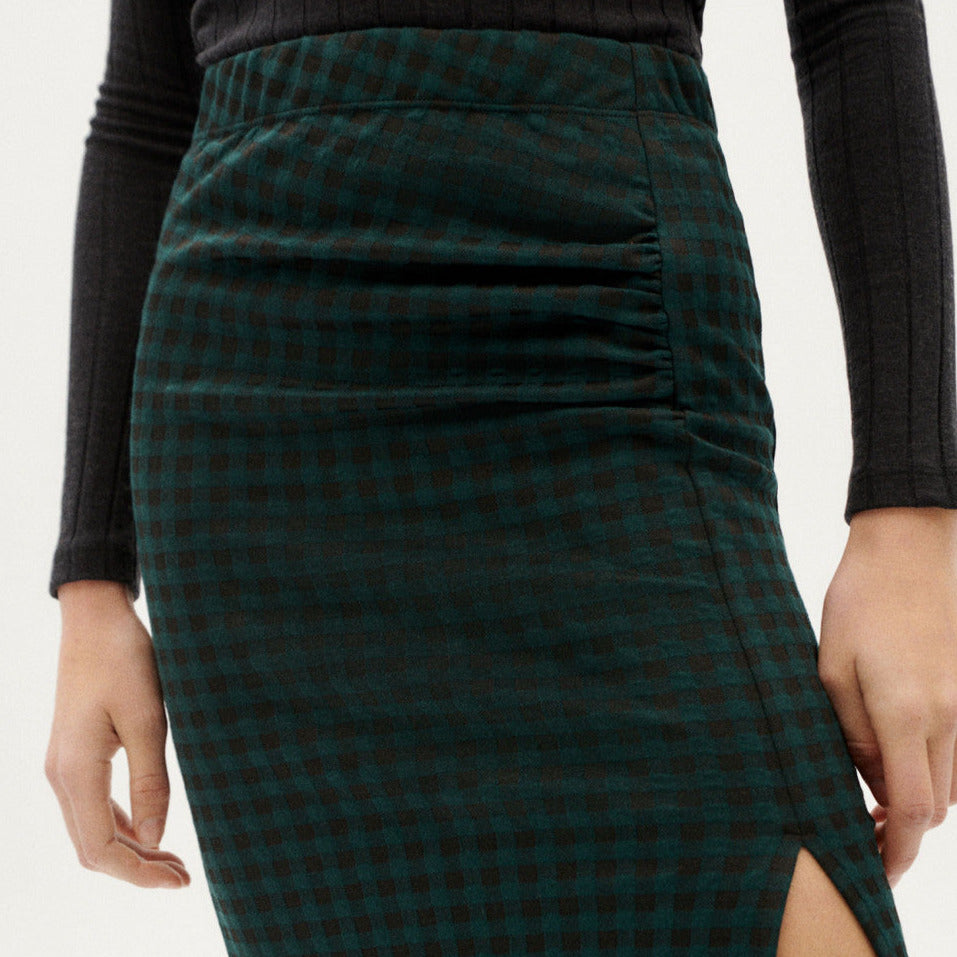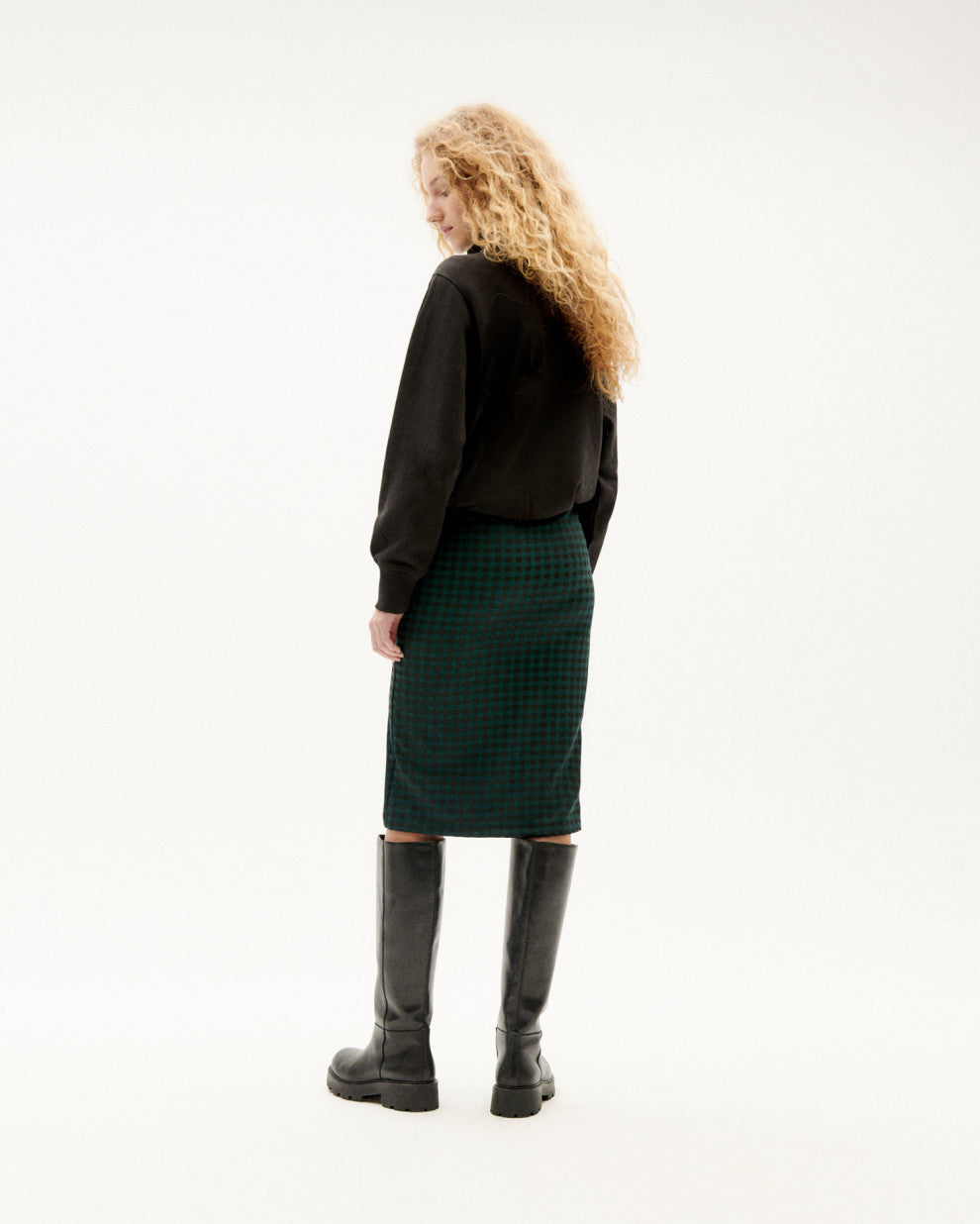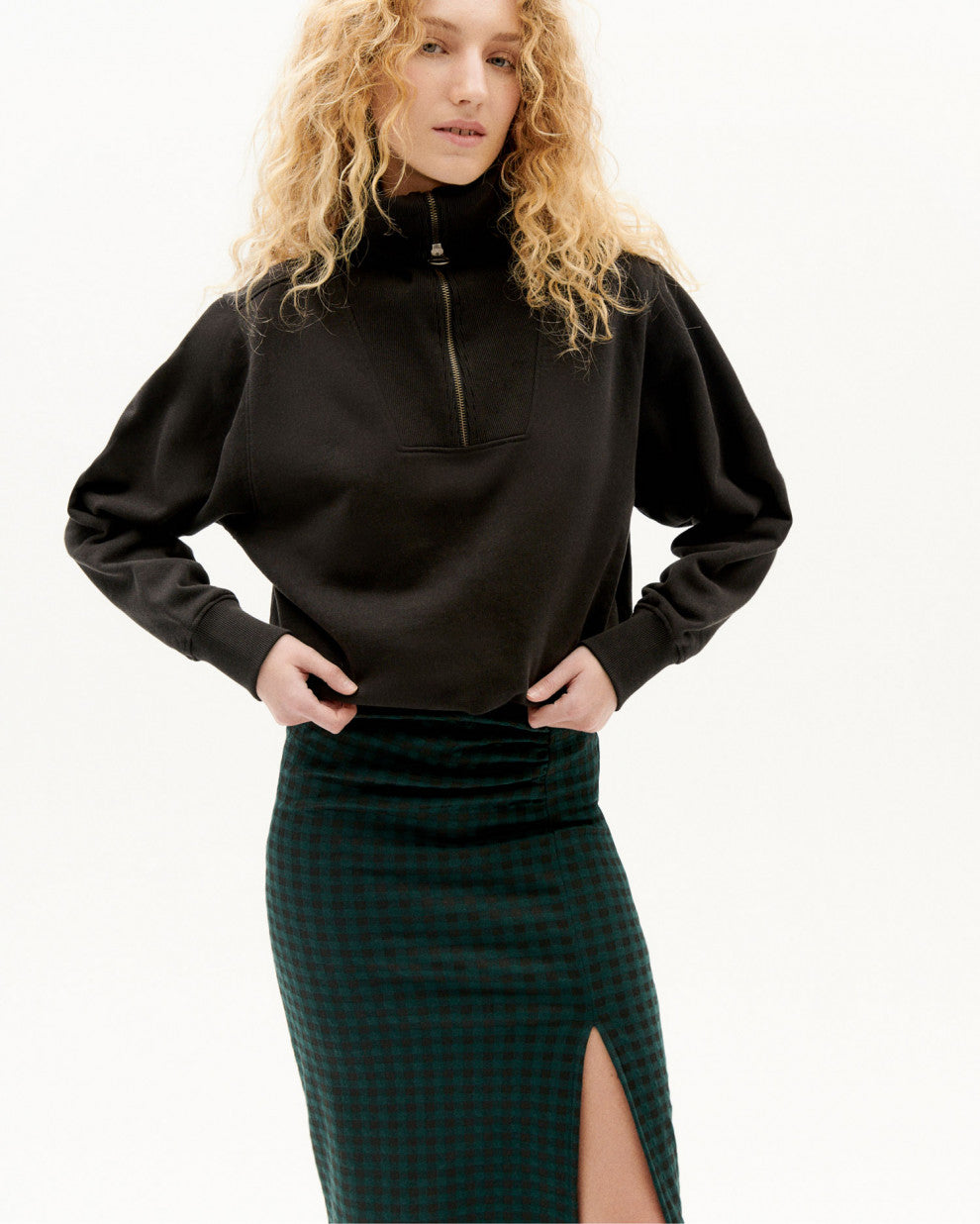 Thinking MU
Green Pencil Skirt Gingham Pattern Ecovero Viscose Mix
Green gingham patterned pencil skirt in Ecovero viscose and recycled polyester mix.
Kneelength skirt with front slit and pleat detail.

Welcome to our store at Södermalm in Stockholm to try this dress on or pick up your order.

55% Ecovero Viscose 40% Recycled polyester 5% Elastane

Fair trade

Made in Spain

Machine washable at 30º

Thinking MU is a fashion brand for non-conformists and passionate people who believe that life deserves to be enjoyed and, above all, respected.
Born in Barcelona, we created a new way of sustainable clothing. Our aim is to help in the only way we know how: by creativity, positive messages, music, and sustainable fabrics that contribute to a happier, easier and better world.