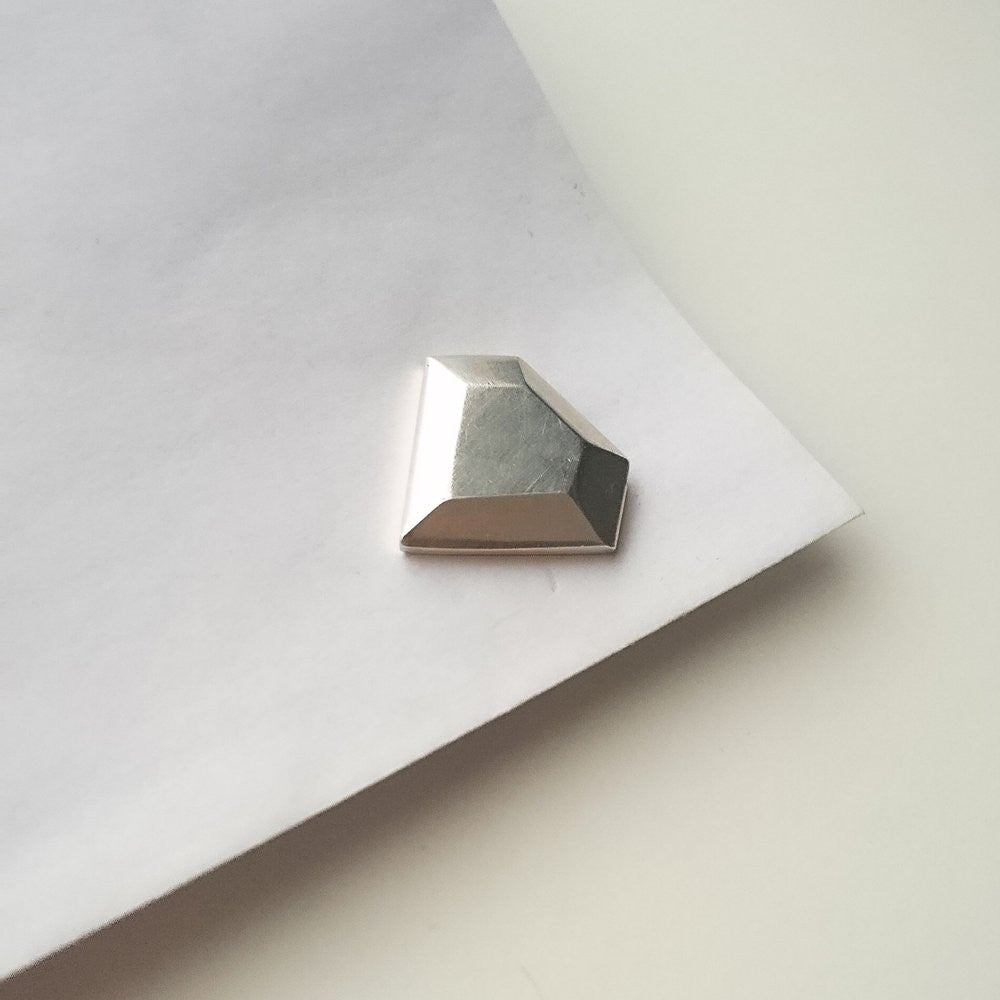 Titti Bjernér
Diamond shaped Cufflinks in Dark Oxidized Silver
Handmade sterling silver cufflinks with two diamond shapes connected to a chain.
The diamond symbol has long been valued for its immaculate beauty. Its physical appearance is associated with valuable attributes that are relevant to living a meaningful life, such as purity, clarity and wisdom. The series of triangles making up the diamond shape have been present in the realm of design across every culture, religion, and period of time, expressing the same themes as the other physical characteristics of diamonds.

- handmade in Sweden
- nickel safe & lead safe
- recycled sterling silver
- shipped in gift box


Titti Bjernér
A Swedish painter and gold smith. Unique jewelry design in Fair Trade Gold and Recycled Silver. Titti has been working with fair trade gold since 2005 and is by many considered as the "eco-jeweller" pioneer in Sweden.
Handmade unique pieces of jewelry with a purpose. 
"I believe that all things have a symbolic meaning and if you observe an object of meaning regularly it will have an impact on your daily life.  Even if you believe in magical symbols or not, the feeling that your object reflect does have an affect on you.
So... choose your daily objects carefully and surround yourself with what resonates with your true self!"
With love,
Titti Bjernér