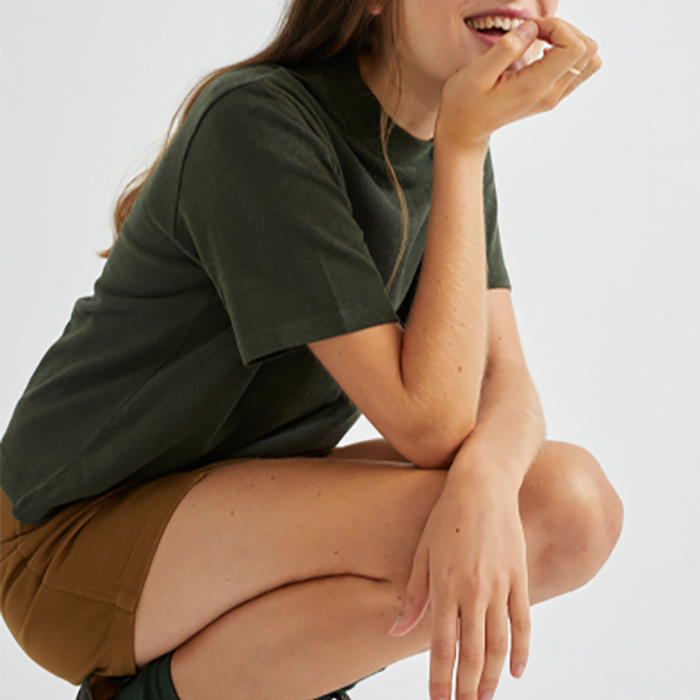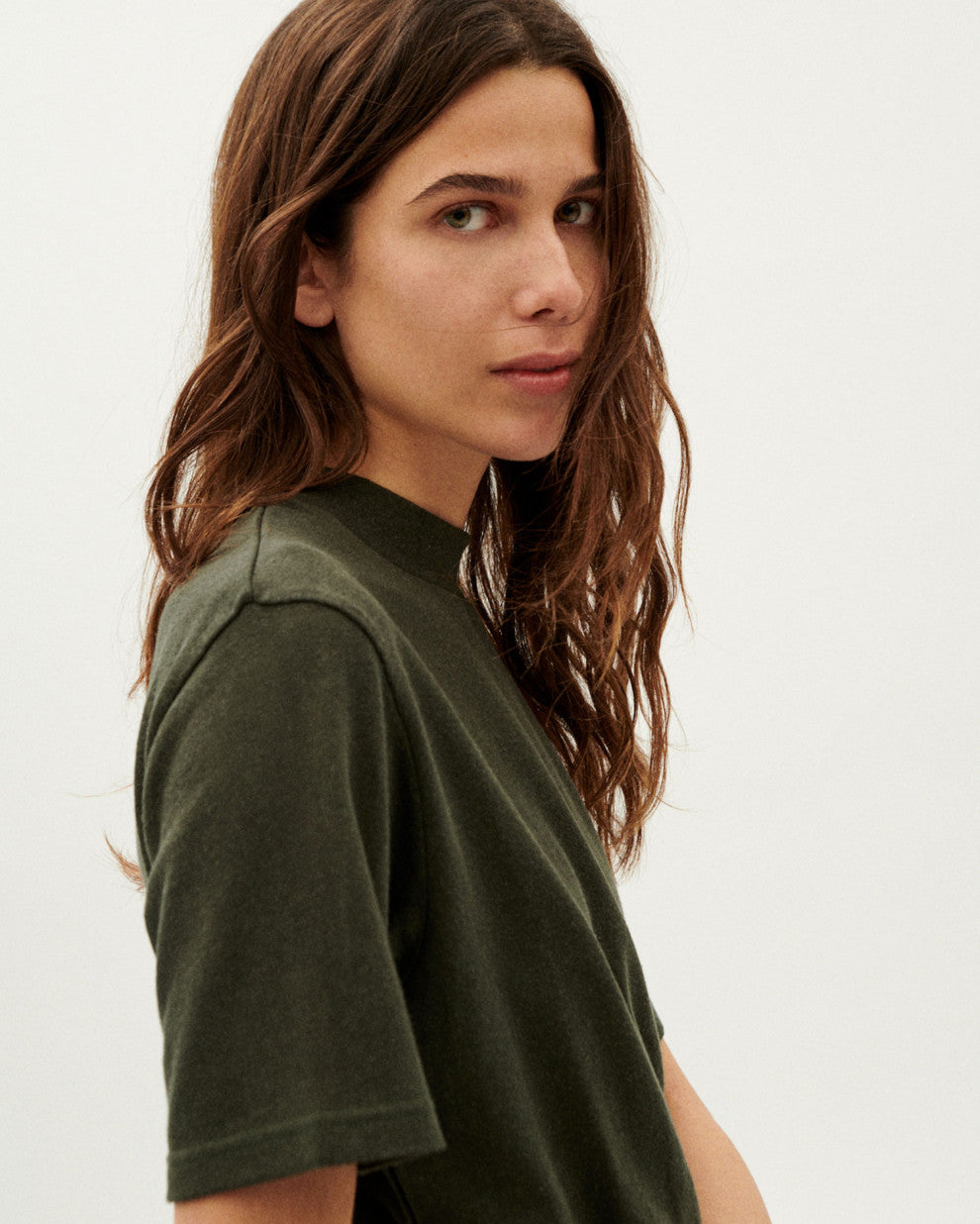 Thinking MU
Dark Green Hemp + Organic Cotton Aidin T-Shirt
Loose fit basic
t-shirt made of a hemp and organic cotton
blend jersey fabric. With short sleeves and perkins collar.
55% hemp + 45% organic cotton. OCS and Fair Trade.

Supporting the organic hemp farming means betting for one of the most sustainable crops in history. It grows 4 meters in 4 months with almost no water. Alkalizes acid soils and keeps the ground firm. We can use the 100% of the plant to build houses, make natural cosmetics, and, of course, we can make cool clothes out of it. Hemp is the plant of the future.

100% NATURAL, CLEAN AND NON-TOXIC
The hemp collection is dyed with the Instant Color Techinque, which uses natural flowers and minerals. No heat is needed as it requires only cold water and no dryer.
Thinking MU is a fashion brand for non-conformists and passionate people who believe that life deserves to be enjoyed and, above all, respected.
Born in Barcelona, we created a new way of sustainable clothing. Our aim is to help in the only way we know how: by creativity, positive messages, music, and sustainable fabrics that contribute to a happier, easier and better world.