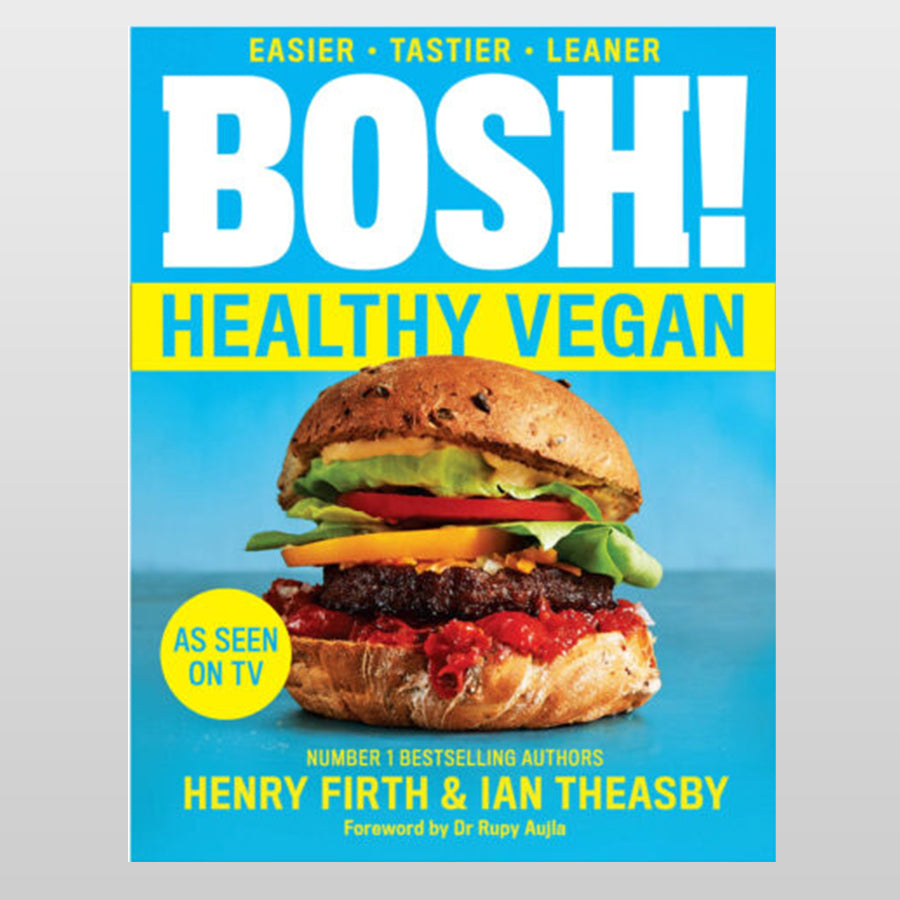 Books
BOSH! Healthy Vegan - Book
BOSH! Healthy Vegan - Cook Book - Healthy eating never looked so good.
Henry and Ian are on a mission to help you eat and feel better, using only the power of plants!

Welcome to our store at Södermalm in Stockholm to pick up your order or check out our books in person.

We love to watch the BOSH videos on Instagram and Youtube for inspiration and easy to follow recipes! Now we also have the Cookbook!

With 80 delicious, plant-based recipes and nourishing meal plans to help you stay on track whatever your goal, this book is your ticket to a healthier, happier Life.
Try the fresh flavours of a Zingy Watermelon Salad or their Jammin' Jambalaya, and indulge in their Not-that-Naughty Burger or a Salted Caramel Apple Crumble with Custard, safe in the knowledge that a healthy diet doesn't have to mean deprivation.
Packed full of nutrition hacks and lifestyle tips that BOSH! have learnt throughout their journey, BOSH! Healthy Vegan shows you how the power of plants can transform your wellbeing, for good. 
Häftad