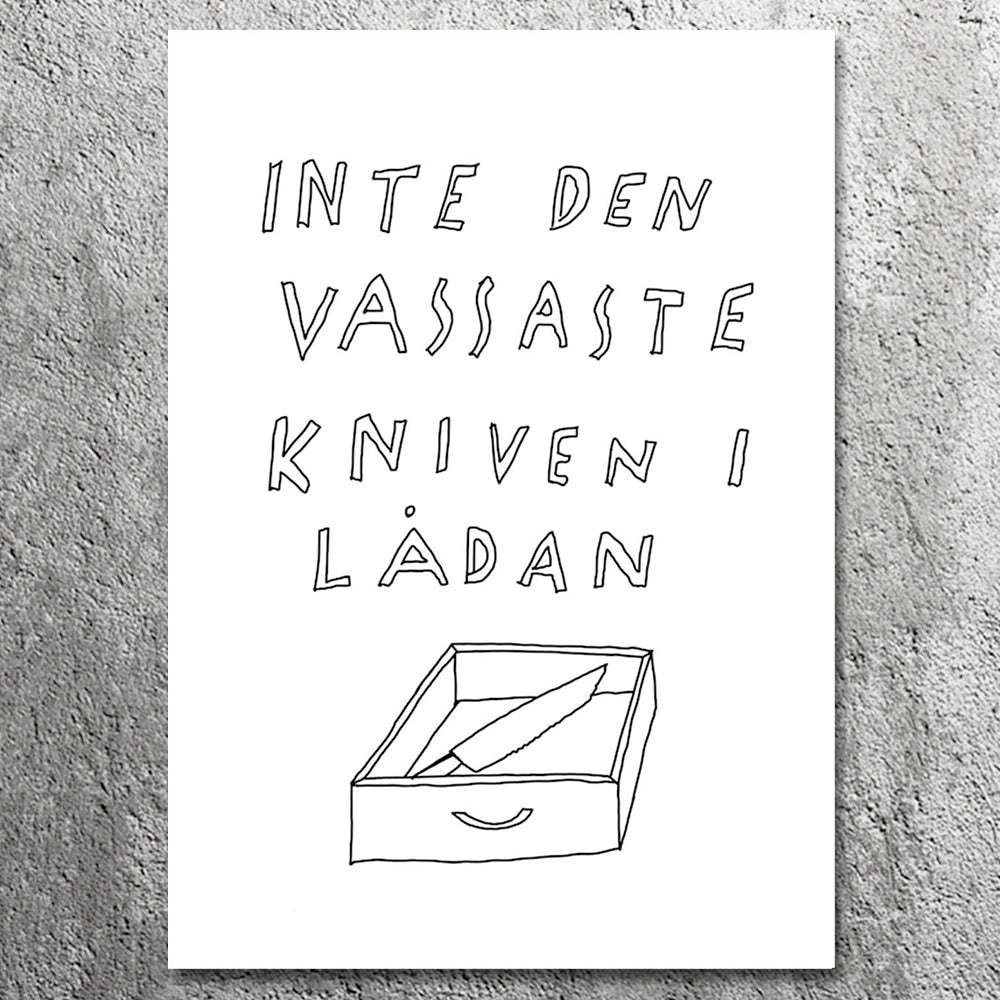 Niklas Hallberg
Inte Den Vassaste Kniven I Lådan - Art Print (A4)
"Inte Den Vassaste Kniven I Lådan" Illustration Art Print By Niklas Hallberg @ryssnisse. A Swedish Saying that means "Not The Sharpest Knife In The Drawer". Tattoo inspired art with dark humor.

Size A4 21x30cm( 8.3"x11.8" ).
Printed in Sweden. 

Stop by our store at Södermalm, near Nytorget to check out more prints or to pick up your order if you are in a hurry.


Tattoo artist and co-owner of the Tattoo Studio Myndigheten in Stockholm.
We love his fun dark humour and modern tattoo style art.