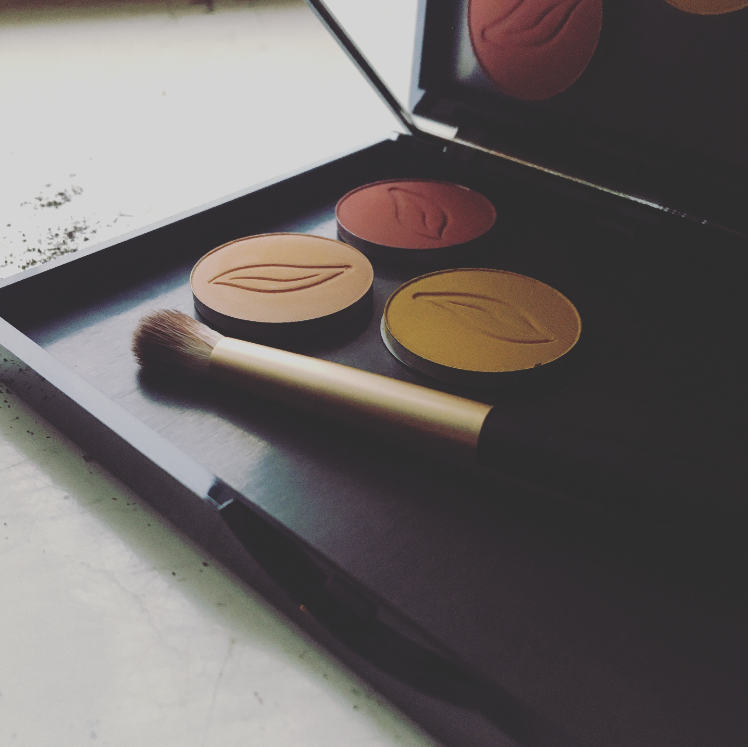 PuroBIO Cosmetics
Make-up Brush n°08 Eyeshadow Blending Brush
Our favorite eyeshadow brush by PuroBIO.
We use this blending brush for almost everything.
It is perfect for adding on a soft color on the eyelid with a tapping motion or swiping and blending more than one color together.
Perfect for creating smokey eyes.

Useful also for applying/blending powders/creams and face products such as Powders, eyeshadows, bronzers and concealer. Yes, definitely our favorite makeup brush.

Total brush length: 19 cm
Bristle base diameter: 7 mm
Length of bristles: 15 mm
DERMOCURA® synthetic yarn
Dermatologically tested. Hypoallergenic. Made in Italy. 100% Cruelty Free and Vegan.
------
Vår favoritborste från
PuroBIO
! Mjuk rund borste för applicering av ögonskuggor, puder, solpuder eller krämögonskugga & concealer. Borstens speciella form gör att du enkelt och snabbt kan blanda ögonskuggor och få en jämn täckning.
Borsten ger en enhetlig och naturlig effekt - både när du skapar mycket ljusa nyanser eller när du vill ha en "smokey eyes" - effekt. Borsthåren har syntetiska DERMOCURA® fiber, borstskaft är i lackerat trä och matt guldfärgad aluminium.
Borstens totallängd: 190 mm
Diameter: ca 7 mm
Borsthårens längd: 15 mm
puroBIOs borstar är dermatologiskt testade, allergivänliga och 100% Cruelty Free. Tvätta borsten med en mild tvål.
PuroBIO Organic Make-up
Certified organic, vegan and nickel tested make-up made in Italy. PuroBIO is the result of a desire to create natural makeup without using ingredients that are harmful to your health, the earth or animals. Cruelty free eyeshadows, foundation, makeup brushes and more. Eco friendly alternative to fast fashion eye shadow palettes.