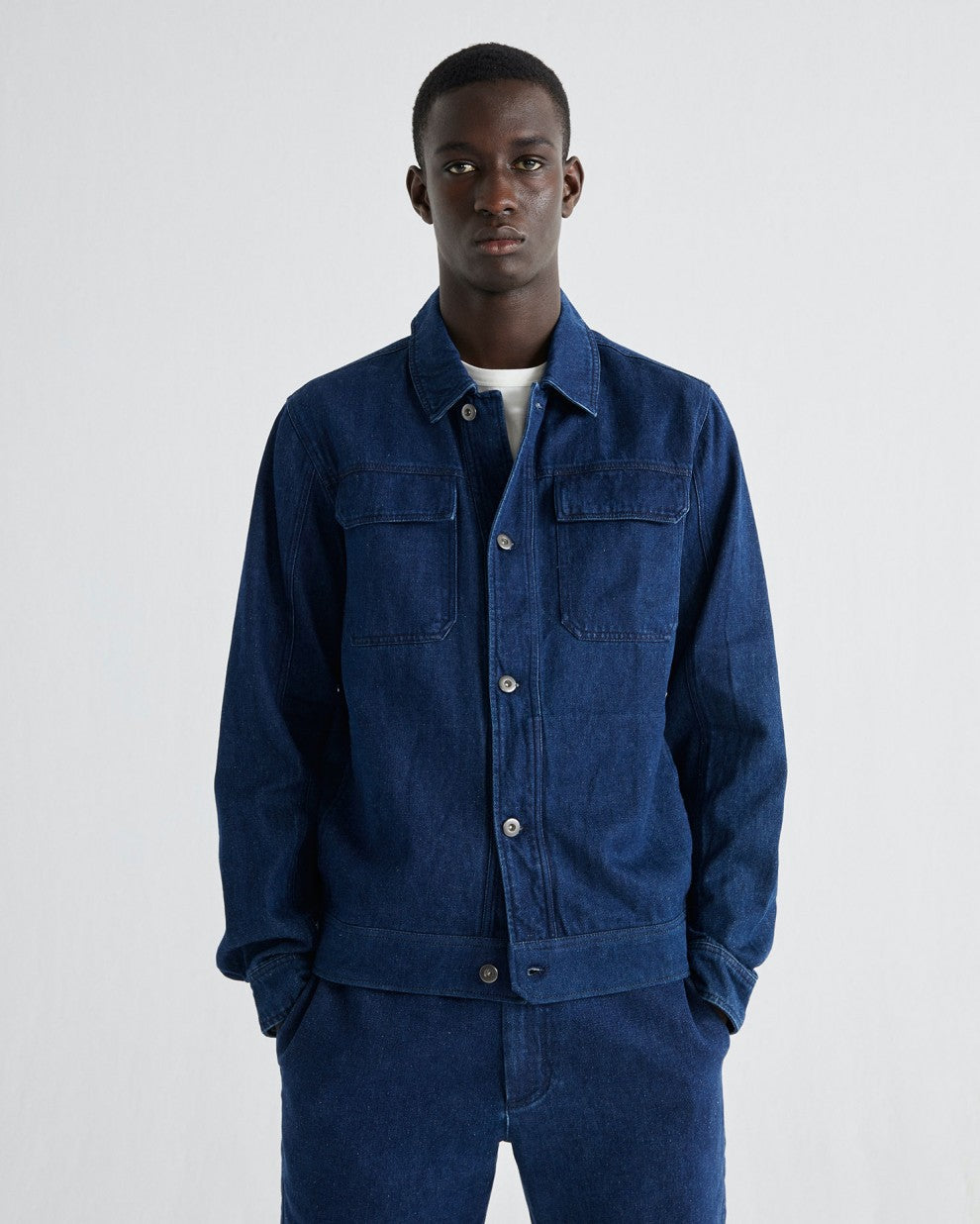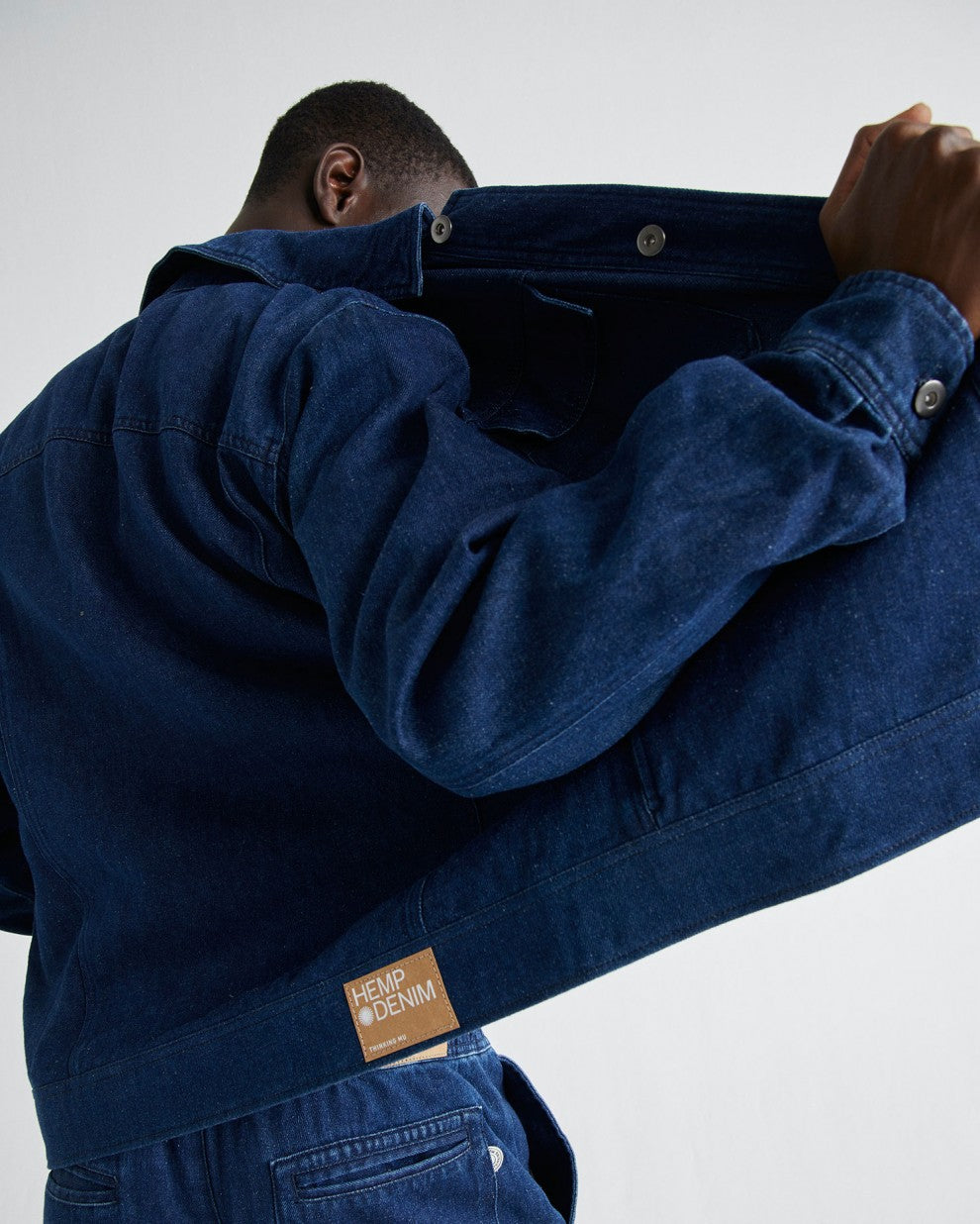 Thinking MU
Odonata Jacket In Blue Denim Hemp
Odonata Jacket in denim hemp by Thinking Mu. Classic Straight cut  trucker jacket with front and side pockets, and recycled metal buttons. Timeless outerwear that works as a thicker layering piece to take you through the seasons.

Welcome to our store at Södermalm in Stockholm to try this shirt on or pick up your order.

The first denim collection by Thinking Mu is made from a blend of organic hemp and organic cotton. Dyed with natural indigo dyes and only 5 dips. Hemp denim saves 48% water and 12% CO2 vs conventional denim.

55% Hemp + 45% Organic Cotton

OCS certified & Fairtrade

Natural indigo dyes
Machine washable at 30º
Organic cotton facilitates the future recycling of the product. Protects the farmers with healthy soils for future generations. Zero use of harmful material. Uses 70% less water and reduces the carbon footprint by 22% compared to conventional cotton. Water-based biodegradable inks.
All Thinking Mu garments include a transparency tag with a qr code to access the story and the impacts behind it.


Thinking MU is a fashion brand for non-conformists and passionate people who believe that life deserves to be enjoyed and, above all, respected.
Born in Barcelona, we created a new way of sustainable clothing. Our aim is to help in the only way we know how: by creativity, positive messages, music, and sustainable fabrics that contribute to a happier, easier and better world. Every Thinking Mu item is Fair Trade certified for living wages, safe and hygienic working contiditions, no forced labor, and no child labor.