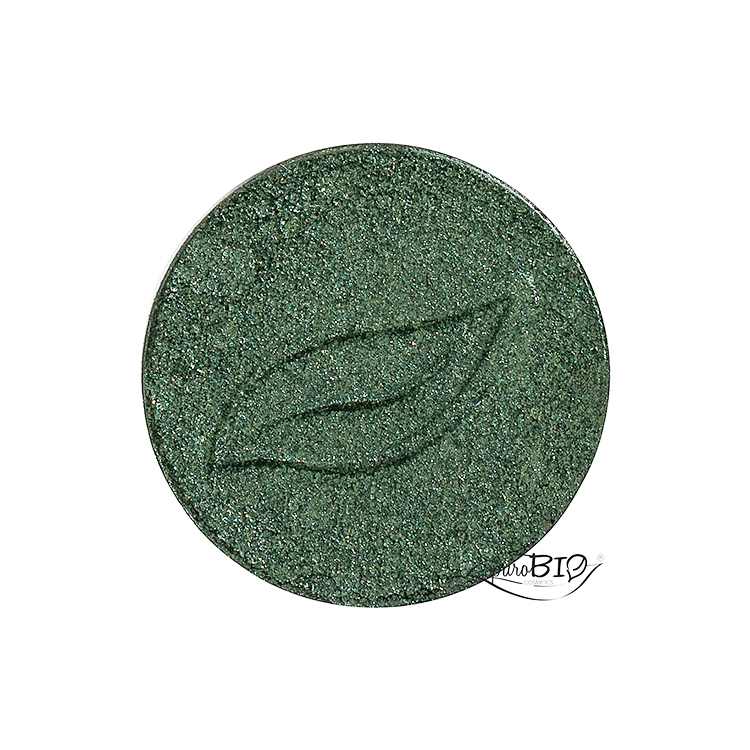 PuroBIO Cosmetics
Eyeshadow 22 Green Shimmer
Green 22 Shimmer Eyeshadow by PuroBIO.
Eyeshadow pans to add in your own magnetic palette. We love to use  one a magnetic palette for our everyday shades and change it up from time to time. Perfect to collect everything you need for travelling or a party.
Refill eyeshadow pans are the eco-friendly alternative!
You can also make your own palette at home with magnetic sheet. 

Welcome to our store at Södermalm in Stockholm to pick up your order.

Grön ögonskugga med starkt pigment och mycket skimmer. Använd nyansen för sig eller blanda med andra - de är lätta att tona och sitter säkert. 
Det magnetiska refillsystemet gör det enkelt att byta ut produkten när den är slut. Fyll på med samma eller prova en ny ton istället.
Lägg ögonskuggan med hjälp av borste eller med ett finger. Applicera en ögonprimer för starkare färg, och längre hållbarhet under dagen. För en extra skimrande nyans – spraya vatten på appliceringsborsten innan du tar lite ögonskugga på den.

Ögonskuggan är nickeltestad, vegan OK, cruelty free  och ekologiskt certifierad av CCPB srl (ackrediterad certifierare för Natrue i Italien).
PuroBIO Organic Make-up
Certified organic, vegan and nickel tested make-up made in Italy. PuroBIO is the result of a desire to create natural makeup without using ingredients that are harmful to your health, the earth or animals. Cruelty free eyeshadows, foundation, makeup brushes and more. Eco friendly alternative to fast fashion eye shadow.